iceQR dog tags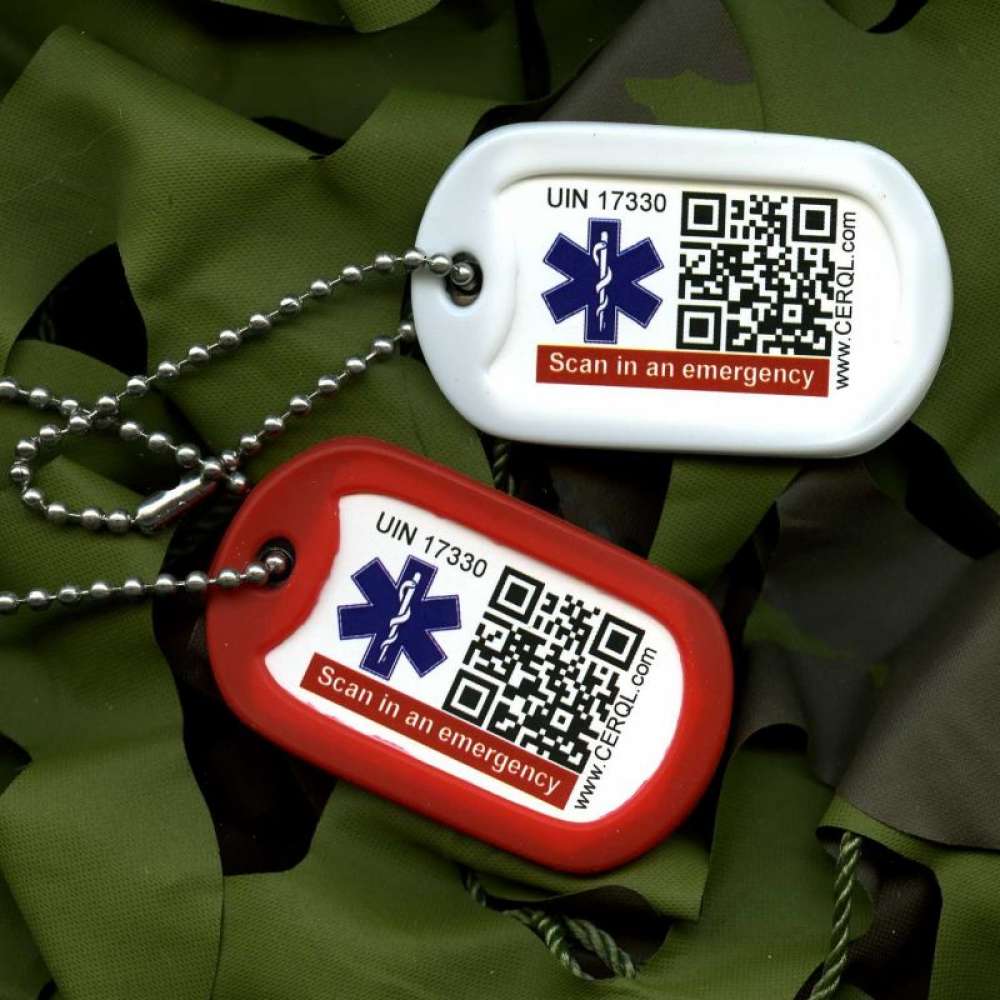 Dog tags are a great way to keep vital medical or emergency contact information close to hand but there is a limit to how much text will physically fit. 
We've added a new option to our tags by teaming up with CERQL.
By adding the iceQR® option to your tags you can store up to 1500 characters and 10 photos of additional information online.
To do this we add a unique QR code to the back of the tags which first responders can scan with a phone or tablet to access your personal information.

Pictures can be used to confirm the user is the person registered or to store any important documents you'd like to make easily accessible.

Simply register your unique code and upload details by visiting http://www.cerql.co.uk/armydogtags once you've received your tags.
The iceQR® option can be added to any of our dog tags except our small pet tags and costs £1.50 to add to a set with 1 tag and £2.00 to a set with two tags.
If your set has two tags, both tags will feature the same QR code on the reverse.
Examples of information that could be stored include:
Next of kin
Allergies 
Medication
Medical history (relevant)
Doctors contact number
Driving licence number
NHS number
And up to 10 photos or scanned documents.
Data stored can be changed at any time without renewing the tag.

First upload of information is included thereafter changes cost 99p.

Free storage of data last for 12 months from registration this can be renewed at 99p per year.

The QR code is added to the dog tags after we have embossed them on a highly durable Polyolefin label.
The label and adhesive is designed to survive long term outdoor exposure as well as water, various chemicals & most household detergents to ensure QR code identification is maintained.
For more info watch the video below:
<